Prostheses are usually guaranteed for two years for general wear and tear, but they may last longer depending on how often they are worn, how well they're looked after and your lifestyle. If the form splits or cracks at the seams, it should be replaced.
How to care for your breast prosthesis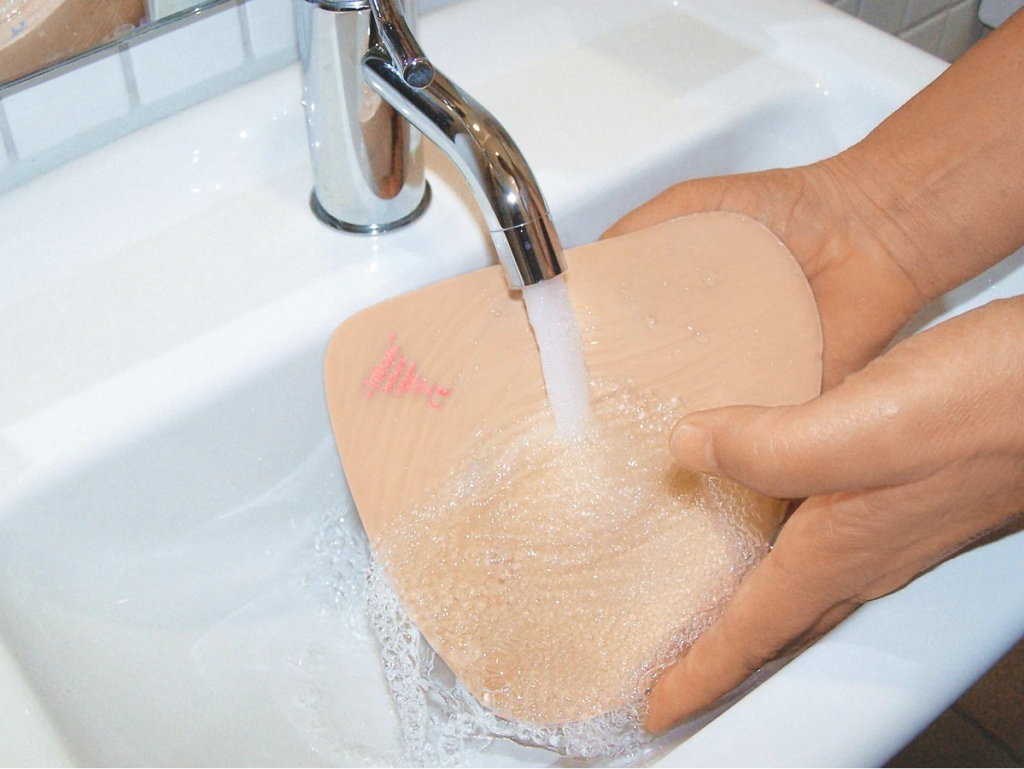 Handwash the prosthesis after every wear. Use warm water and a mild unscented soap or a cleanser supplied by the breast form manufacturer. Rinse thoroughly and pat dry with a towel.
Rinse the form well in clean water soon after swimming to remove any chlorine or saltwater.
Use a soft, fibre-filled form in a sauna or spa – a silicone prosthesis may heat up against your skin.
Avoid using perfumed deodorant, as this can damage the breast form. Natural crystal deodorant is a safer alternative.
Store your prosthesis in the box it came in, which will help keep its shape and protect it from sunlight and heat.
Take care when placing brooches onto your clothing.
Take care when handling pets so that their claws don't damage the prosthesis.
If your prosthesis is damaged or worn out, it can be thrown away in your general rubbish collection. Silicone cannot be recycled.
Check that your bra fits correctly every 12 months. You will probably need a new bra and breast prosthesis if your weight changes. Most prostheses last for 2–3 years.
This information was provided by the Cancer Council Australia​