Day 1. The first day of a 5 day trek through the beautiful Tuscan Region. If only someone had warned us of what was ahead. Even though looking out over the beautiful view did not give us an idea of the steep hills that challenged us. But when we reach the top it was breathtakingly beautiful.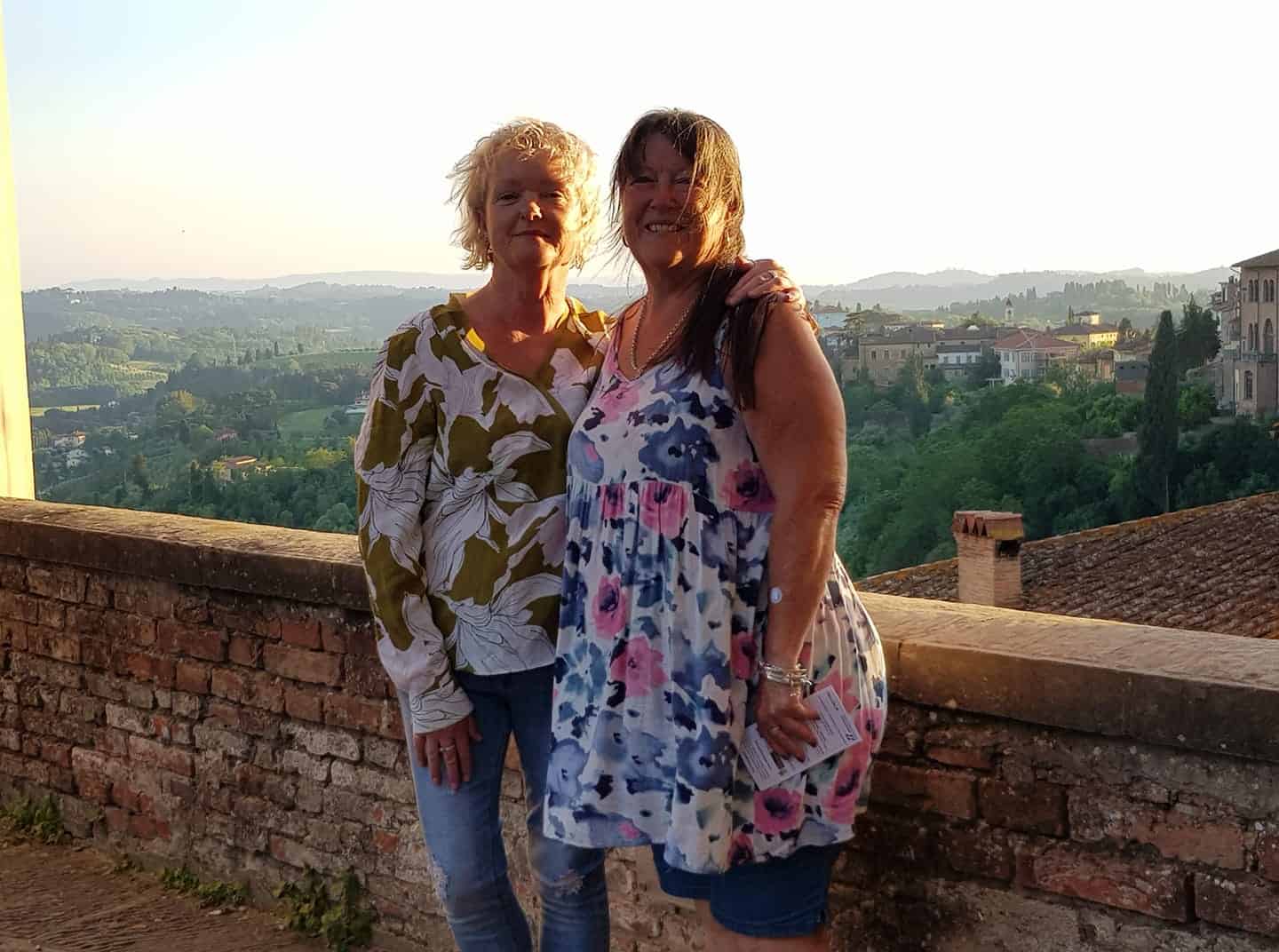 Day 2 The country views are fabulous and the history of the towns that we have past through are magnificent but our feet and calf muscles are yelling at us WTF are you doing.
Day 3 Started our day from this beautiful Villa at San Miniato and had lunch at a lovely little tuscan villa in the middle of nowhere with such a gorgeous garden and fabulous views of the hills. Not able to feel our feet any more except the burning.
Day 4 Another beautiful day in Tuscany the history is amazing. Wish I had of listened more in my history classes in school. The hills today are not to bad but our calves are still yelling at us but as you come in to the towns the sights are so amazing we forget for a moment. Days after walkking on gravel tracks, over large rocks and up and down BIG hills we get 200 metres from our hotel on a bitumen road and Cecilia tripped me over to get in front(Not really) and I fell over. Now my whole body was screaming at me. But made it to the hotel and it was beautiful.
Day 5 The last day of our trek was able to walk for the first 1km with all of the inspiring ladies and then meet them in the square at the centre of Sienna. Such a beautiful place with lots of history. Had an amazing adventure and met lots of amazing people.