Leane from Beauty By The Bay offers an amazing service for breast cancer warriors, right here in Busselton! Cosmetic tattooing is a valuable addition to reconstruction procedures and can help women feel confident in their bodies again.
A range of cosmetic tattoing services is available at Beauty By The Bay, including areola tattooing and eyebrow tattooing. See below for some FAQ's, or contact Leane on 0402 225 213 to discuss how cosmetic tattooing can benefit you.
FAQ: Frequently asked questions about cosmetic tattooing
What is an areola tattoo? An areola tattoo is a nipple tattoo designed to recreate a realistic looking nipple after a mastectomy or to brighten a dull nipple.
Leane understands the complexities of creating realistic work to ensure each client retains their individuality. Her training and commitment to her work ensure each client is catered for uniquely and comes away with a natural-looking areola to boost her confidence and appreciation for her body.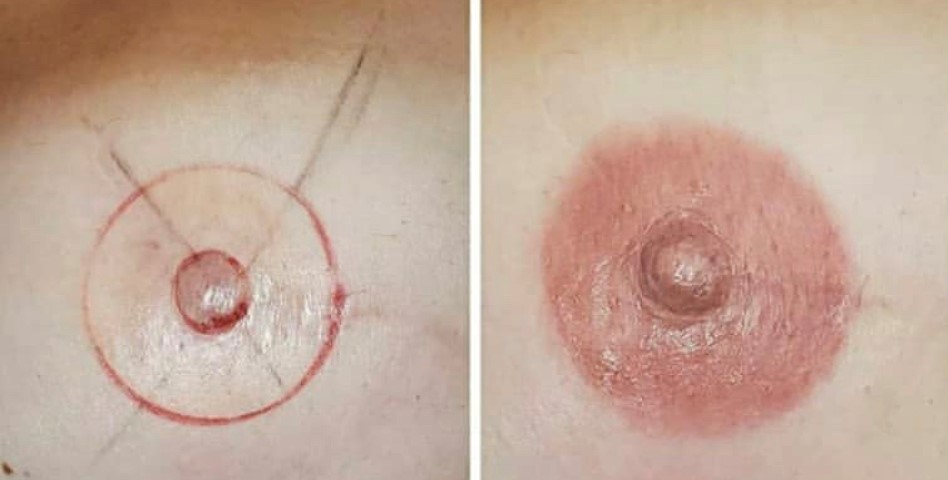 What is the tattooing process? The tattooing process begins with measuring up for the placement and size of the areola in consultation with the client. Colours are matched to the existing areola or are chosen following the Fitzpatrick skin type. The inking process then begins using a machine to implant pigment into the skin. The initial appointment takes around 2 hours.
What is the healing process? Healing time varies between clients, however it is recommended the area is covered with clear cling film for a week then left to dry naturally. Specific instructions are provided on the day of the procedure.
Are touch-up's required? A touch-up is scheduled 8-weeks post treatment. This allows time for the ink to settle before additional work.
Will it hurt? Leane strives to make the tattooing process is as comfortable as possible and can use a topical numbing cream for some procedures.
Other cosmetic tattooing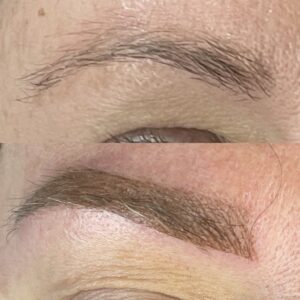 Brow tattooing

Natural-looking brows are created using a soft pixilated colouring technique. The process begins with a pre-draw to ensure the client is happy with the look. The brow style, design and colour are selected in consultation prior to the cosmetic tattooing procedure.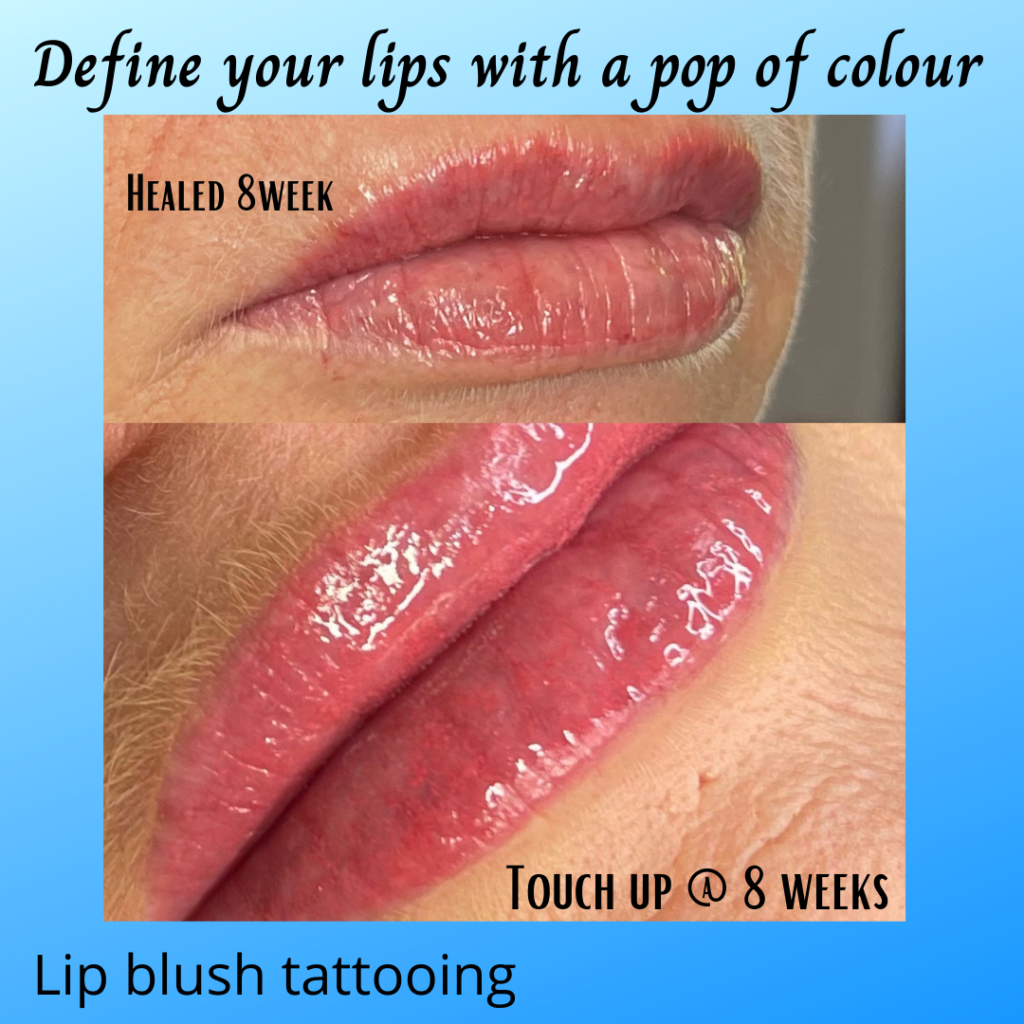 Lip blush
This cosmetic tattoing service is designed to softly enhance the lip line and give a dusting of natural-looking colour.
Leane also offers a range of other cosmetic services in Busselton, including beautiful lash extensions. Click the link below to find out more about Beauty By The Bay or contact Leane to arrange a consultation.
What customers have said about Beauty by the Bay's cosmetic tattooing in Busselton
---
"Highly recommend Beauty By The Bay, always best results this lady is amazing and fits me in at the last minute. Very happy with my cosmetic tattooing today "

Happy customer Jodi
---
"Thank you Leane for my beautiful eyebrows 3 weeks ago and my eyelashes today. Fantastic job on both, I'm so happy with them. Thanks also to to your gorgeous Mum Freda for the best reflexology and massage. Wonderful experience. "

Happy customer Cindy
---
I asked Leane why she did what she did.
That this was her answer:
"My motivation to create beautiful areoles comes from personal experience. My twin sister had breast cancer at 25 and passed away just after our 27th birthday. She had a rare form which resulted in a total mastectomy and passed before she could have any reconstruction. That was 30 years ago and treatment and patient care has changed in leaps and bounds. To be able to have breast reconstruction is amazing and then be able to finish that journey off with 2 tiny but significant tattoos. I am honoured I can help someone feel better about themselves with 2 tiny tattoos."

Leane Francis | Beauty By The Bay